Mid-Autumn Festival is just around the corner! What first comes up to your mind when you think of the festival? The common answer is: Mooncakes! The traditional mooncake is made with lotus seed paste and salty egg yolk, which makes it savoury. In recent years, however, new kinds of mooncakes have been introduced, such as the snowskin mooncake, that can come in flavours such as earl grey, chocolate, and even durian! Nevertheless, mooncakes are pretty dry to eat on its own and could make you "jelat" rather quickly, hence, it is often enjoyed with some Chinese tea.
Chinese tea with mooncakes? Those are the OGs of mooncake pairings, of course, but you will be surprised that alcohol could also be a great couple with mooncakes as well. Depending on your preferences for alcohol, I will be sharing with you a list of the 5 best alcoholic drinks that you can pair with mooncakes just as well, if not better!
     1. Glenfiddich 15 Year Solera Reserve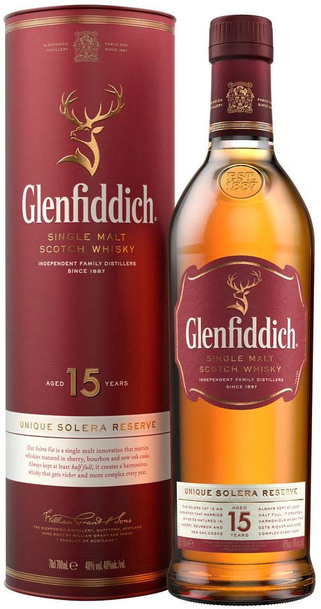 Made by one of the world's oldest family-owned single malt distilleries, the Glenfiddich 15 Year Solera Reserve was made with the inspiration of sherry bodegas of Spain in mind. It has extra layers of smoothness and sweetness to it, brought by the fact that it was aged in a custom-built Solera Vat. With a golden, red hue, it offers an intriguingly sophisticated fragrance of sweet honey and vanilla fudge along with rich dark fruits. On the palate, it is silky to the tongue with layers of sherry oak, marzipan, cinnamon and ginger, making it full-bodied and bursting with flavour. It finishes with an intense and lingering sweetness that would definitely be compatible with the savoury taste of a mooncake.
The Glenfiddich 15 Year Solera Reserve comes in a 700ml packaging.
Not enough? We have them in different volumes, at 750ml and even 1 litre!
     2. Hibiki Japanese Harmony Master's Select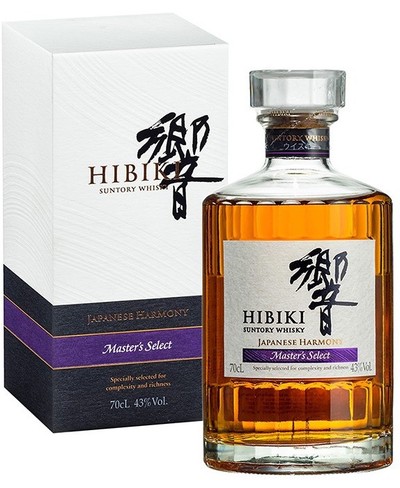 Hibiki means "resonance" in Japanese. The Hibiki Harmony speaks to the soul and emotions of a connoisseur as it resonates from nature and all the subtleties found from the 24 seasons of the old Japanese lunar calendar. Pleasing one with the aroma of plum in syrup, roses and sweet woodiness, it also offers a soft taste of orange marmalade with dark chocolate, making it slightly bitter. It then finishes off with a lingering sweetness and acidity with hints of spices and wood. The soft bitterness coupled with a sweet aftertaste of the Hibiki matches the mooncake as it provides an additional layer sophistication to its savouriness.
The Hibiki Japanese Harmony Master's Select is a perfect
Japanese whisky to impress your loved ones!
      3. Perrier-Jouët Grand Brut

The Perrier-Jouët Grand Brut would make a great champagne choice as it presents a bubbly and fruity style of the Perrier-Jouët. It is an open-knit crowd-pleaser that presents a beautiful effervescence to the palate. It is also lightly juicy with notes of a fresh mix of cherries, ripe apricot and pickled ginger that finishes off with a hint of spice. The Perrier-Jouët Grand Brut definitely makes a great choice to pair with mooncakes as it is not only classy, it is a drink that brightens the atmosphere that can be enjoyed by anyone. Its sparkly tings on the tongue gives a refreshing experience paired with a comparatively "cloying" mooncake, that may be heavy-tasting over time.
The Perrier-Jouët Grand Brut is suitable for any festive occasion!
      4. Moët & Chandon Imperial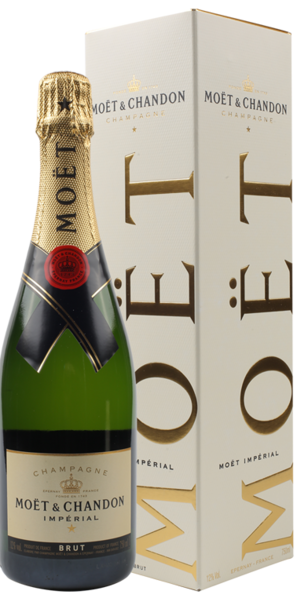 The Moët & Chandon Imperial is another popular champagne choice that doubles up as a perfect gift for a loved one. It is recognized as the representative champagne of the Moët & Chandon champagne house as has earned itself the title of being one of the worldwide best-sellers. For those who worry about it being too sweet, be rest assured that the Moët & Chandon Imperial is a dry champagne containing small quantity of sugar (less than 1.5%) yet still rich and intricate in its flavours, coupled with a floral and fruity fragrance. The Moët & Chandon Imperial would make a wise choice for a lighter-tasting drink to couple with the heavy taste of mooncake.
The Moët & Chandon Imperial is a gem for those who have the taste of a King.
      5. Campo Viejo Tempranillo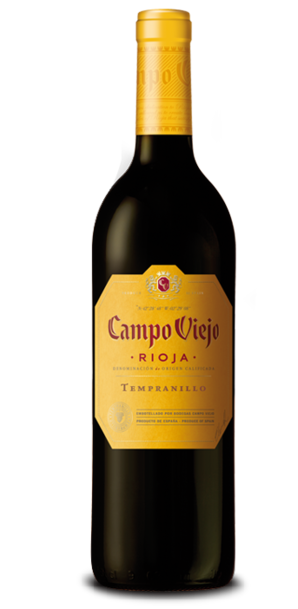 The Campo Viejo Tempranillo spends 4 months in American oak casks before rounding off its ageing in the bottle. It is a vibrant Tempranillo wine that gives off a rich aroma with profound intensity that endows an initial scent of ripe fruits and soft notes of sweet vanilla and spices. It tastes soft and fresh with a lingering finish of fruity notes, along with vanilla and cocoa. It's sweetness blends well with the savoury taste of mooncakes, forming a good pair.
The Campo Viejo Tempranillo makes a
great pairing with traditional mooncakes!
        6. Brancott Estate Pinot Noir
The Brancott Estate Pinot Noir is a red wine that was awarded 88 points at the Wine Enthusiast, 2015. It was also awarded Silver at the Hong Kong International Wine & Spirit Competition in 2015. To the nose, it offers a sweet fruit approach coupled with tobacco spice complexity and velvety tannins on the palate, showing good length and balance. Its full fruit flavours of plum, cherry, and raspberry are balanced by a savoury core with hints of nutmeg. Its sophistication thus gives it a balance in flavours when harmonised with the savoury taste of mooncake.
The Brancott Estate Pinot Noir would definitely tick a box for its sophistication that blends well with the thick flavour of the mooncake
Get your favourite alcohol at the best prices, with FREE next-day delivery straight to your doorstep only at Paneco.com! Let your mooncakes be paired with the best quality liquor this season, and let your Mid-Autumn spirits soar!